Ep. 1: Stinky Tofu
What is that smell?  It's stinky tofu, of course! Find out how clean fresh tofu becomes this pungent Taiwanese delicacy.
Meet Stinky Tofu's Hungry Monster Of The Day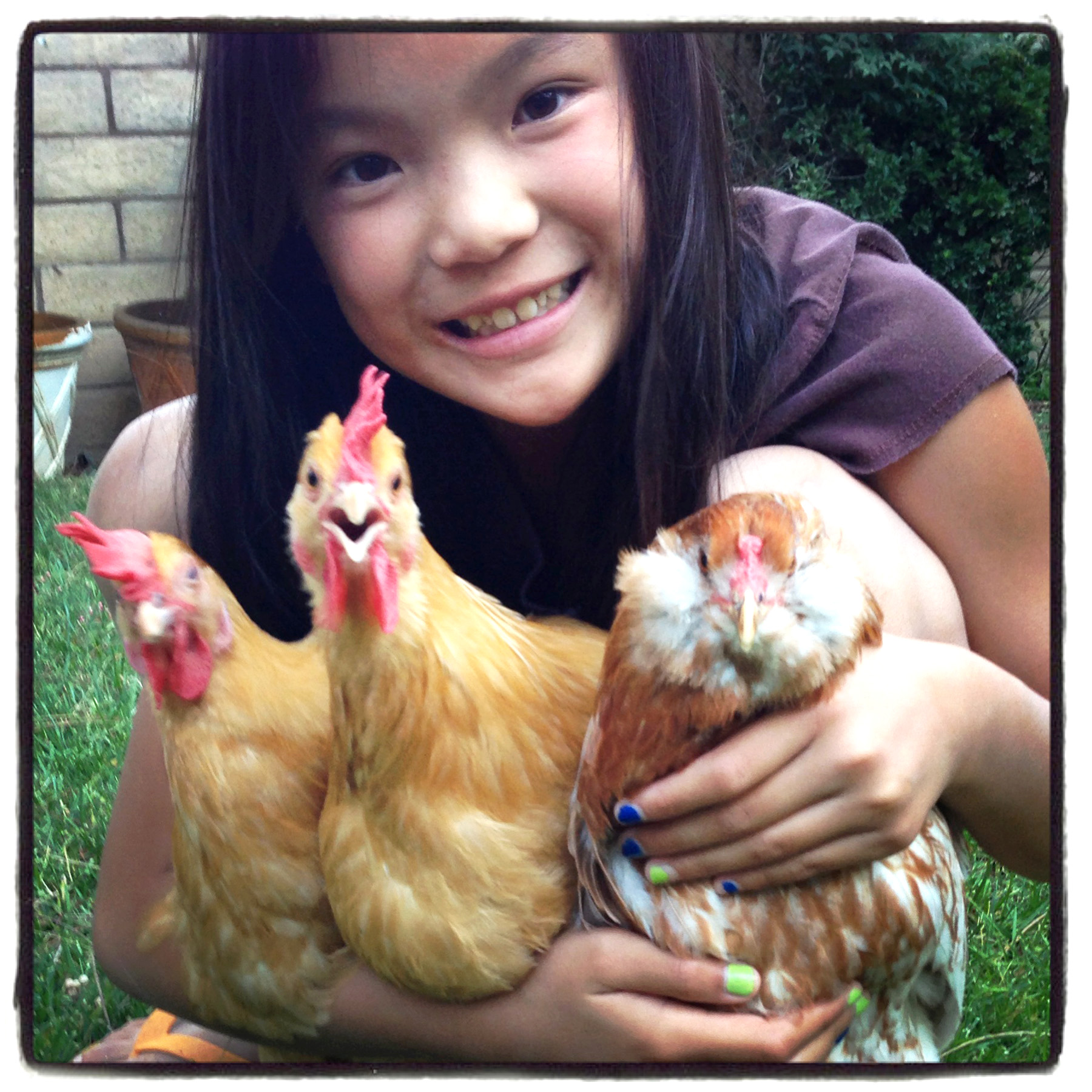 NAME: Angie Wu
CITY: Los Angeles, CA
EPISODE: Stinky Tofu
TOP FIVE FAVORITE FOODS OF ALL TIME: Tacos, Shao mai from dim sum (pork & shrimp dumplings), Fried chicken, Bacon, and French fries
LEAST FAVORITE FOOD:  Bitter melon and okra
FAVORITE TAIWANESE FOOD:  Stinky tofu or Taiwanese fried chicken.  Anything you can get at the street vendors, really.
STRANGEST FOOD I'VE EVER TRIED:  Trying pig blood was pretty strange. Didn't really end up liking it.
FAVORITE FRUIT & WHY: Strawberries because they are really refreshing and there are a lot of ways to eat them. I like to coat them with chocolate, powdered sugar or just eat them plain.
FAVORITE VEGETABLE: Broccoli
LEAST FAVORITE VEGETABLE & WHY:  Okra. I don't like how its slimy when I eat it.
WHAT I LIKE TO DO IN MY SPARE TIME: Eating, drawing, swimming, reading, taking pictures, and hanging out with friends.
FAVORITE BOOK: I love to read so I don't think I could choose one.  My top three:  Hunger Games, Divergent, and the Fault in Our Stars.
FAVORITE MOVIE: Again, like books, there are too many to choose from! I REALLY REALLY like Les Miserables and Avatar.  But Inception, Divergent and Catching Fire are also close runner-ups.
FAVORITE MUSICAL ARTIST: One Direction! I'm going to their concert in September!!!
HAVE I BEEN TO TAIWAN: Yup. Many times. My grandma and a few other family members live there, so we try to visit as much as we can.
SOMETHING I LOVE ABOUT BEING TAIWANESE: I love the Taiwanese culture.  Its really fun to celebrate the Chinese holidays with my family like the Moon Cake Festival and Chinese New Year.  Those are the best!
SOMETHING ABOUT ME THAT MOST PEOPLE DON'T KNOW: I have three chickens for pets! Their names are Fried Chicken, Flappy, and Checkers.  They're really fun to be with and plus, we get free eggs everyday. Yum!